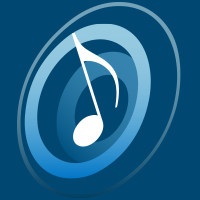 Yes, only about a year has passed since we last redesigned SquareSound, but based on user feedback and my own experience, I've decided that it was time to give SquareSound.com another facelift.  While I was fairly pleased with the previous design overall, I found that the page was a bit heavy on load times and became a bit of a pain to maintain.  I hope you'll find this new design a little easier on the eyes and hopefully easier to use.  Read on to find out what has changed on the site and what it means to you.
What's New on the Site?
In terms of content, not a whole lot.  This was more of a usability and design update than a large content addition.  After much consideration, I've decided to keep the new forum-based arrangement archive system intact.  I like the community aspects of this system, even though I think it's a little clunky to look at and maybe a little difficult for some users to navigate.  Of course, the old archive is still in place if you want to download or older arrangements.
What's New in the Store?
Updated product catalog, including Anime sheet music
We've updated our catalog to offer the newest sheet music books from the video games you know and love.  We also now carry a wide selection of legitimate, Japanese imported Anime sheet music!  We noticed a lot of cross-over between game and Anime music fans so we decided to offer the best of both worlds.
Faster shipping through Amazon.com
We've partnered with Amazon.com to fulfill the majority of our sheet music orders.  Most orders will now be sent to you from Amazon.com instead of our usual channels.  This means more shipping options and faster, more reliable shipping methods for United States customers.  We still ship to our friends overseas.  Orders will either be fulfilled from Amazon or from our office in Japan.
New Rewards and ways to save money
We've added several ways for customers to save money on their purchase at SquareSound.  Firstly, each order you place now earns reward points that can be used for discounts on future orders.  You can also earn rewards by writing reviews for the products you buy. Simply visit any sheet music product page, click on the Reviews tab and write a review.  You will earn rewards once your review is approved and published. Want to learn more about our rewards program?  Our rewards page should answer all of your questions.
Another way to save money is by taking advantage of our new "Share and Save" program.  When you add any item to your cart and go to checkout, you'll see a box with sharing icons for several social network sites.  Simply take a few seconds to share our site on one of these networks and a discount will be instantly and automatically added to your order!
We no longer sell Music CDs
We made the decision to stop selling music CDs through our site.  The bottom line is that physical music CDs just don't sell all that well as visitors these days rely more and more on digital formats for listening.  Imported CDs are quite expensive, so we could not maintain a steady inventory of these CDs.  We had to rely on slow, drop-shipping methods for fulfillment and sales in this area are slow.  In the end, we've decided to focus completely on sheet music books, though we still cover music CDs and offer the tracklists and information on our site.
This was a particularly difficult decision because we know we're one of the few online retailers left that sold only 100% legitimate Japanese game music CDs.  Most other stores sell cheap pirated knockoffs that spit in the face of the very composers and musicians that make the music happen.  Read our article on saying NO to bootlegs for more information.  We very much encourage you to purchase these music CDs from a reputable dealer, such as CDJapan.
That about covers it!  We hope you enjoy the new designs and coverage.  Please feel free to let us know your feedback.

Comments
comments