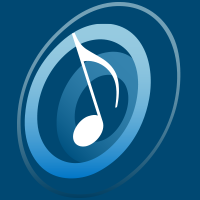 Around the time of our last redesign, we posted an article seeking a few talented individuals to help SquareSound grow.  We received quite a bit of interest, but unfortunately, the timing and some other factors weren't well-planned on our end.  We are now better prepared to handle this and would like to move forward with these plans.  We're still looking for writers, arrangers, pianists, community leaders, and translators.  If you expressed interest in the past, we are still interested in hearing from you and promise to offer more concrete details this time.  If we haven't heard from you, now is the time to reach out! Are you interested in helping out at one of the largest sites devoted to game music on the internet?  If so, read on to find out more!
Our goal at SquareSound has always been to offer a comprehensive resource for video game music and industry news.  While we currently offer one of the largest video game music arrangement archives on the internet, we realize that other areas are lacking. We hope to change this by expanding our staff.
So what exactly are we looking for?  Well, first and foremost we should make it clear that these positions are largely voluntary in nature.  While we can't offer monetary payment per se, we are more than happy to send a few sheet music books or music CDs your way on occasion.  Working for SquareSound is also great resume material.  One of our past reviewers parlayed her writing skills into a full-time gig at IGN and later, Gamespot!  Still interested?  Here's what we're looking for:
Writers / Researchers
We need people who are solid writers and know how to find information online.  Specifically, we want game music enthusiasts who know the industry, follow the composers, the concert scene, and all the happenings in the area of game music.  We would like someone who is willing to write 1-2 news articles per week on average, along with related tweets and Facebook posts.  Knowledge of WordPress and a little HTML experience is appreciated, but not necessarily required.
Arrangers
We're looking for solid arrangers to make regular contributions to our arrangement archive, and also help other arrangers improve on their arrangements through our forums.  We're also looking for a dedicated moderator to review submitted arrangements and post them to the site.
Pianists
We need solid pianists to perform sample videos for the sheet music we cover.  These musicians should be adept at sight reading, own a camcorder or video-ready smartphone, and have familiarity with FTP programs and/or posting videos to YouTube.
Community Leaders
Our forums have become a bit stagnant as of late, and we'd like to try and change this by bringing in a few individuals who will help liven things up.  Ideal candidates will be familiar with forum moderation, advertising, and generally doing what it takes to get the community spirit going.
Translators
If you are fluent in Japanese, you could be a great asset to us.  We need Japanese speakers who can help facilitate interviews with composers and musicians, as well as help us complete our Table of Content listings for the sheet music we offer.
If you are interested in any or all of these positions, please contact us and let us know!  We appreciate your interest!
[fbcomments]