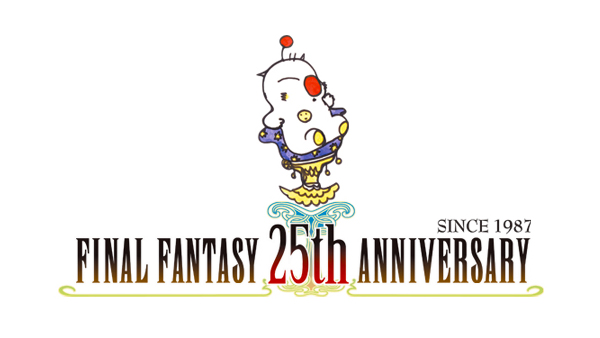 This year marks the 25th year of the Final Fantasy franchise and as a result Square Enix are producing a variety of products and events that celebrate the series.
Most recently, they uploaded the trailers of 14 Final Fantasy games onto their youtube channel  but there's also some more specifically musical additions to the anniversary:
Theatrhythm has now been released across the world and provides a fantastic experience for rhythm gamers and Final Fantasy fans alike with a hefty selection of songs and collectables.
Distant Worlds will be making a reappearance with a new live tour later this year commemorating 25 years of Final Fantasy music; starting on August 25th in Ohio and ending up in Paris on January 11th. For full details of where the tour is heading across the world during this period and also information on buying tickets check out the official website for Distant Worlds.
Finally, there have been two piano arrangement albums released earlier this year. One for Final Fantasy 1-3 and another for Final Fantasy 4-6 – check out their respective websites for more information.
[fbcomments]