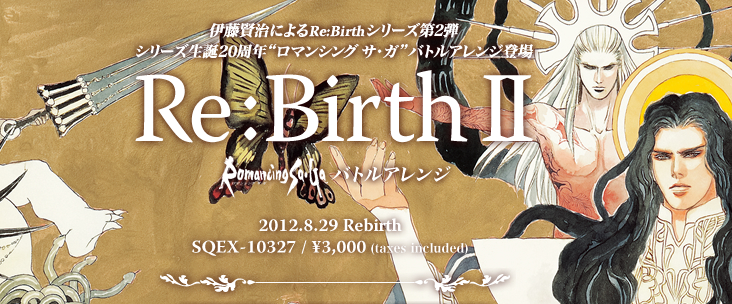 Here's a blast from the past courtesy of Square Enix; their upcoming arrangement album for the Super Famicom series 'Romancing SaGa' has just had some music samples posted on the official website.
The album (titled Re:Birth II – Romancing SaGa) features 10 new arrangements from composer Kenji Ito, three of which you can already listen to online here.
Re:Birth II will be released on August 29, with an exclusive live Nico Nico broadcast of the album on August 23.

[fbcomments]