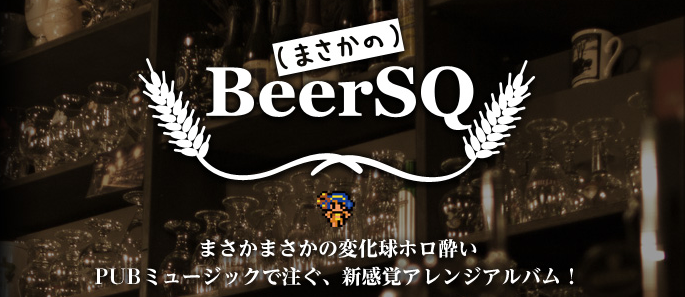 Square Enix has recently detailed three more remix albums forming their 'SQ Remix' range, with the somewhat strangely named Beer SQ, SQ Chips2, and Battle SQ. The series selects songs from various Square titles and remixes them with a common theme.
Here's a little more info on each:
Beer SQ is themed around Celtic / folk music which helps explain the unusual title as it evokes the staple music (and beverage) of pubs. The few samples already released sound brilliant so this should be one to keep an eye on (Release date July 4).
SQ Chips2 is the musical sequel to SQ chips, an album of energetic chiptune remixes, so fans of the first album and of chiptune music in general should definitely check this out (Release date July 4).
Battle SQ takes some of the best battle themes from various Square Enix games and remixes them with a heavy metal influence. This is probably the least 'unusual' of the three as there's already an abundance of heavy metal remixes online however from the sample posted on the official website it sounds like it will be of a very high quality (Release date July 25).
If you would like to special order any of these CDs, please contact us.

[fbcomments]