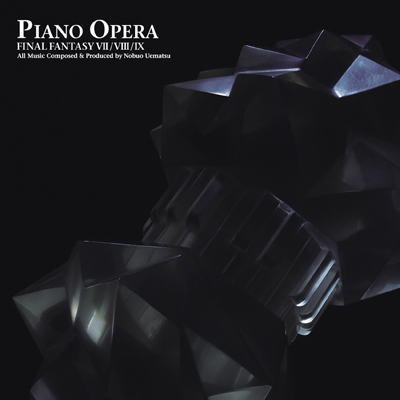 Square Enix has announced the upcoming release of the latest addition to the Piano Opera series, this time covering tracks from Final Fantasy VII, VIII and IX. As previously in the series, Hiroyuki Nakayama lends his pianist artistry for the compositions, which are provided by none other than you guessed it, Nobuo Uematsu.
Square Enix's website for the release has confirmed a number of the tracks to appear on the album. "Opening ~ Bombing Mission", "Interrupted by Fireworks" and "Cosmo Canyon" from Final Fantasy VII, as well as "Ami", "Force Your Way", "Liberi Fatali" and "The Man with the Machine Gun" from Final fantasy VIII, and "Melodies of Life", "Rose of May" and "You're Not Alone" from Final Fantasy IX.
The website is currently streaming a portion of "Opening ~ Bombing Mission", which is a fine example of how the arrangement sounds. If you want the ultimate experience however, you will have to head to the Yomiuri Otemachi Hall in Tokyo, Japan, where the tracks will come to life via concert format. The cost for such an experience (not including flights or anything else associated with travel) is roughly double the price of the album (so around 6,000 yen or $60 USD).