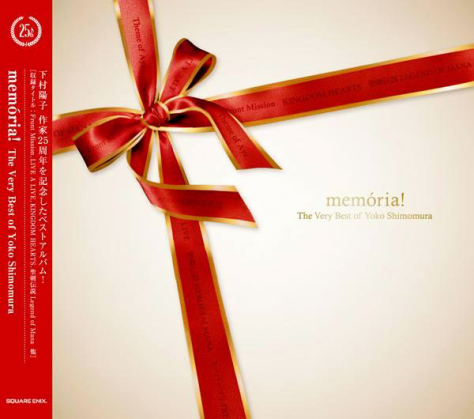 Square Enix has recently announced the upcoming release of the new Yoko Shimomura arranged album, Memória. The album, released on March 26, commemorates the 25th Anniversary of Shimomura's illustrious career and will feature a number of orchestral arrangements from various games and albums.
Following the same concept employed by Shimomura's previous, Drammatica, Memória delves into the musical depths that has long created admiration and respect for Shimomura, as well as enjoyment and inspiration to fans. The track listings will be recognizable to most, with selections ranging from Super Mario RPG, the Mana series and of course, Kingdom Hearts.
The official Square Enix Memória site (In Japanese, as per usual) will get you pricing details (3,000 yen or around $29 USD) to go with the release date, as well as a single track streaming on demand to give a taste of the quality in store. Judging from the response and critical acclaim Drammatica received, it would be fair to say anyone who buys this would be in for a treat.